The Reinhard's Team
Always there for you
Mona Dressler
Sales and Events
After spending several years abroad, Mona Dressler returned to look after the business in 2010 and is now your personal contact for events, company celebrations and all private events, either here at our premises or wherever you wish to celebrate.
This email address is being protected from spambots. You need JavaScript enabled to view it.
André Krüger
Restaurant Manager
In spring 2011, André Krüger returned to Germany from Switzerland and is now enjoying a personal professional challenge here at Reinhard's.
His tasks not only include organisation behind the scenes; he is also an experienced wine connoisseur and is always on the lookout for new delights.
This email address is being protected from spambots. You need JavaScript enabled to view it.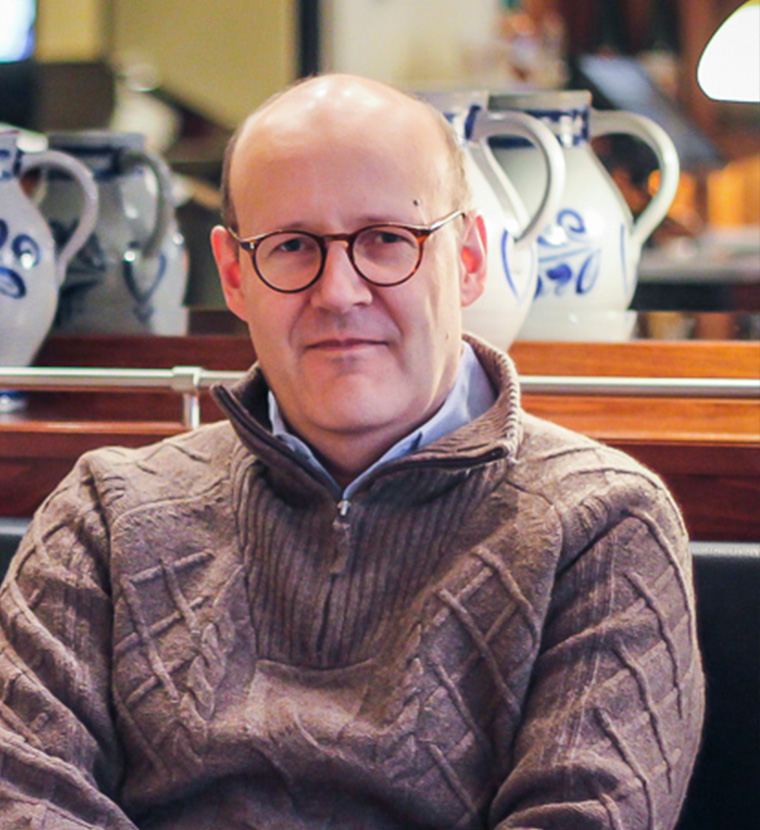 Thomas Weiand
Managing Director
He is a passionate restaurateur and has headed the company for 20 years. Weiand is a man who prefers to work behind the scenes. Despite this, he has shaped Reinhard's on the Kurfürstendamm since its opening in June 2006. His motto: Don't be afraid of change!
This willingness to explore new avenues has lead "Reinhard's" to the top of Berlin's restaurant landscape in just a few years. Nowadays, it is hard to imagine the Kurfürstendamm without this gem.
This email address is being protected from spambots. You need JavaScript enabled to view it.
Benjamin Wasgindt
Chef de cuisine
After holding various positions, the born-and-bred Berliner found his way into our kitchen.
True to his motto "Always keep trying! If you stand still you resign." there are plenty of new dishes on our menu.
This email address is being protected from spambots. You need JavaScript enabled to view it.