The Reinhard's Team
Always there for you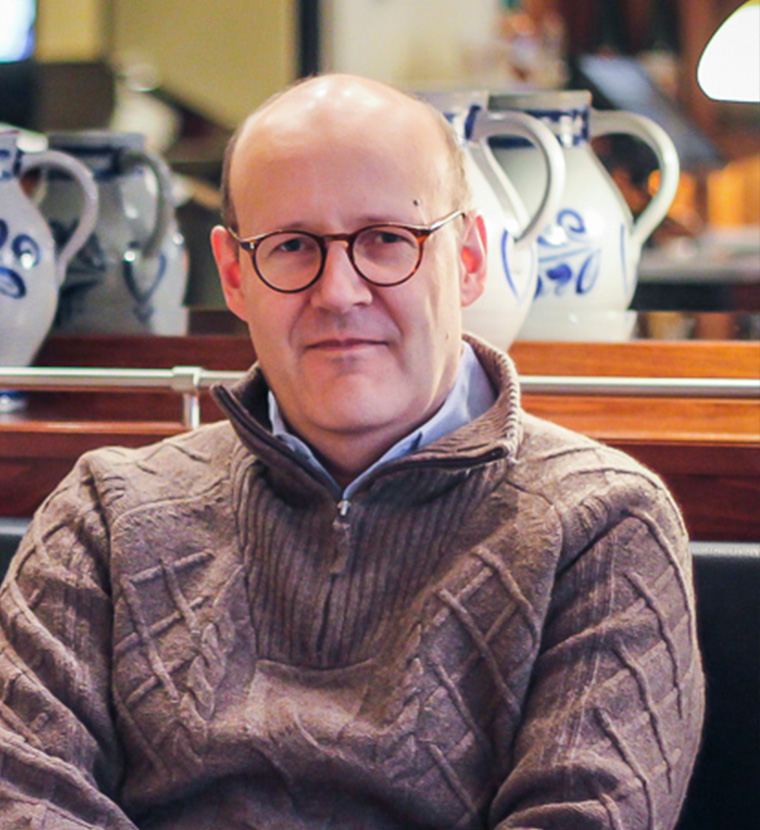 Thomas Weiand
Managing Director
He is a passionate restaurateur and has headed the company for 20 years. Weiand is a man who prefers to work behind the scenes. Despite this, he has shaped Reinhard's on the Kurfürstendamm since its opening in June 2006. His motto: Don't be afraid of change!
This willingness to explore new avenues has lead "Reinhard's" to the top of Berlin's restaurant landscape in just a few years. Nowadays, it is hard to imagine the Kurfürstendamm without this gem.
This email address is being protected from spambots. You need JavaScript enabled to view it.
GIL VERNIKOVSKY
Restaurant manager
With his crew he is responsible for your pleasant stay at the Reinhard's at Kurfürstendamm.
A good organization, an outstanding service and to stay in touch with the latest trends are mandatory.
For all that, he will always go the extra mile (for you).
"He, who never go astray, will always remain behind"
This email address is being protected from spambots. You need JavaScript enabled to view it.